Helicopter Charter For Your Lifestyle
Flexible helicopter hire solutions to suit your itinerary. Take the stress out of travel for business or pleasure to your choice of location throughout the UK and Europe.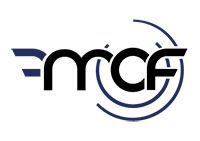 HELICOPTER CHARTER FOR Business, pleasure or special occasion.
From our London, Bedfordshire and Herfordshire bases, MCF Aviation is ideally located for the business and lifestyle traveller. Close to London with access throughout the UK and in to Europe, helicopter travel takes the stress out of relying on congested roads and public transport. 
Working to your schedule, prompt arrival and cost efficient travel for the business user. 
Our luxurious helicopters can whisk you to your destination of choice in complete comfort. Designed for optimum speed and luxuriously appointed, you'll arrive on time, relaxed and ready to go whatever the reason for travel.
Travelling for business, pleasure or a booking for that special occasion, MCF Aviation is your VIP helicopter charter solution. 
Flexible, luxury, helicopter charter to meet your business schedule. No busy airports to negotiate or delays on the roads. The ability to get to where you need to be quickly and cost efficiently. Click here for further details.
Private helicopter hire offers the best travel options for those with hectic lifestyles or desire that VIP luxury. Be it balancing a hectic work/life schedule or simply flying suits your needs. Click here for further details.
Be it a travel to a sporting event, group golf trip or special occasion like a wedding, helicopter hire could be just what you're looking for. Click here for further details.
" Took the stress out of a hectic days product meetings and getting to locations for photoshoots. Simply booked and worked seamlessly with our schedule. "
" Booked their services for a flight in and out of Silverstone for the qualifying with some colleagues. An exciting way to travel with that added prestige. "
MCF Aviation
19 Stilebrook Road
Olney
Buckinghamshire
MK46 5EA
Call Us On - 0203 285 8360