SILVERSTONE HELICOPTER TRANSFERS
The thrill of Formula 1, MotoGP and much more!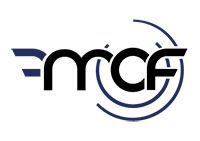 Flexible Silverstone helicopter transfers for F1 and other motorsport events in one of our exclusive helicopters. Skip the queues and car parks and get straight to the action. The thrill of formula 1, MoTO GP and much more!
The Formula 1 British Grand Prix & MotoGP are set to return again to Silverstone and both are set to be adrenaline-fueled weekends. Silverstone race circuit offers impressive facilities for those with general admission tickets and those taking up the various hospitality packages around the circuit. What better way to get in and out of the circuit than with an MCF helicopter charter. The exclusive heliport at Silverstone welcomes guest from early in the morning offering transfers across the site to your pre-booked hospitality area of choice, making its feel highly exclusive regardless of how frequently you've attended before. 
Aside from the racing on circuit there's always a thrilling line up of concerts and activities for adults and younger audiences, you can watch the drama unfold on the historic Silverstone track, soak up the atmosphere and enjoy a full day or weekend of racing. 
Its not just motorsport events we cater for. Our luxurious helicopters can whisk you to your destination of choice in complete comfort. Designed for optimum speed and luxuriously appointed, you'll arrive on time, relaxed and ready to go whatever the reason for travel.
Our most popular silverston helicopter transfer events
The Formula 1 Pirelli British Grand Prix at Silverstone takes place from 1st – 3rd July 2022 and with all new rules dramatically changing the cars for 2022 its set to be an epic weekend of racing. 2021 saw a record-breaking attendance for F1 at Silverstone and likewise with our Silverstone helicopter transfers. Contact MCF aviation on 0203 285 8360 to arrange your charter. There's plenty to do with live music, merchandise and a superb atmosphere.
For  general admittance tickets or exclusive hospitality packages take a look at the following link: https://www.silverstone.co.uk/events/formula-1-british-grand-prix
2022 sees MotoGP back at Silverstone on the 5th – 7th August after 2021's largest MotoGP event ever! The high adrenaline bike action is back and this popular two-wheeled championship is likely to attract crowds bigger than ever. With bikes, stunt shows, music, merchandise and more there's plenty for everyone to see and do. With bookings for helicopter transfers to Silverstone likely to get booked up quickly. Contact MCF aviation on 0203 285 8360 to book your landing slot.
For more information on hospitality and general entry follow the link: https://www.silverstone.co.uk/events/british-grand-prix-motogp
Fill in our contact form below or call 0203 285 8360 to book your silverstone helicopter transfer
" Booked their services for a flight in and out of Silverstone for the qualifying with some colleagues. An exciting way to travel with that added prestige. "
MCF Aviation
19 Stilebrook Road
Olney
Buckinghamshire
MK46 5EA
Call Us On - 0203 285 8360